Click to visit our 2016 sponsors and learn about sponsorship
---
Take a look at our
2016 EVENT BROCHURE!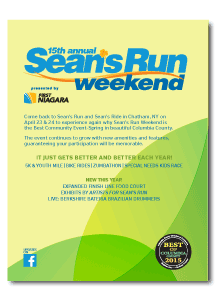 ---
2015 Event Program
Participant's Guide to last year's event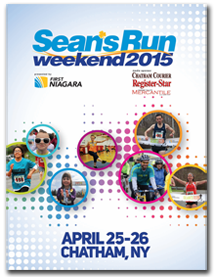 Information about all the
activities of Sean's Run


Click Here
---

---


Contributions that were added to entry fees by participants and donations from others were used to support our grants totaling $7,000 to youth groups & schools to combat underage drinking, impaired driving and teens' lax use of seat belts. Plus this year we awarded scholarships totaling $4,000 to 6 deserving seniors from the region. That's $11,000 given away in 2014 thanks to the generosity of many.

Click here to see our list of 2015 contributors
15th Annual
Sean's Run Weekend
April 23 &24, 2016
Chatham, New York
The 15th edition promises to be the best ever — past participants will not want to miss it! If you've never experienced our highly regarded foot race/community walk or the cycling event, 2016 is the year to join us.
Sean's Run 5K on Sunday, April 24th is the flagship event of Sean's Run Weekend. Considered one of the largest and best managed spring-time run/walk events in the region, the 5K is a perennial pleaser with outstanding amenities, an all new expanded food court waiting at the finish line PLUS new features for 2016 like fun exhibits at the start/finish area by Artists for Sean's Run and live performances by the Berkshire Bateria whose drummers will be pounding out the same beats that our Olympians will hear in Rio de Janeiro this summer. Meghan's Mile, a youth race for 12 and under and a shorter stroll for walkers, precedes the 5K on Sunday.
The first 1,400 to register in the 5K or Meghan's Mile will receive a very nice long-sleeved commemorative t-shirt.
Sean's Ride on Saturday, April 23rd, is the region's premier spring ride offering 50 mile, 25 mile and 10 mile routes. See for yourself the outstanding ride review at the GrandFondo website: Sean's Ride Offers Good Reason to Ride. Given the fun and scenic rest stops, the great spread of refreshments at the finish, on-route supports and rest stops and our excellent event management — coupled with the long-sleeved post-ride T-shirts going to the first 250 to register — you do have a very good reason to cycle with us.
Saturday also features the Zumbathon® and Super Saturday Sean's Run for Special Needs Kids. Before the run on Sunday, the World Championship Battle of the Belts will be contested — a fun interscholastic competition to increase use of seatbelts by teenagers. Also, the winners of our Scholarships and the schools and youth groups that will be awarded our grants to implement programs that combat underage drinking, impaired driving and lax use of seatbelts will be introduced. Thanks to the generosity of our sponsors and the support of our participants, we will have awarded over $200,000 in scholarships and grants since the event first began.
We are dedicating the 15th Sean's Run Weekend to the memory of Christopher F. Stewart, 17, the Shenendehowa HS football team captain who was tragically killed on December 1, 2012 on the Northway when his vehicle was struck by another driven by an intoxicated driver.
Come see why Sean's Run Weekend was voted Columbia County's Best Community Event-Spring in 2015 by our participants, spectators, supporters and sponsors in a contest by the Columbia County Chamber of Commerce and the Register Star and Chatham Courier newspapers.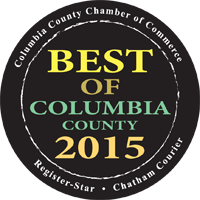 ---
2015 Event T-Shirts
Take a look at our 2015 shirts and jersey.
New designs to come for 2016!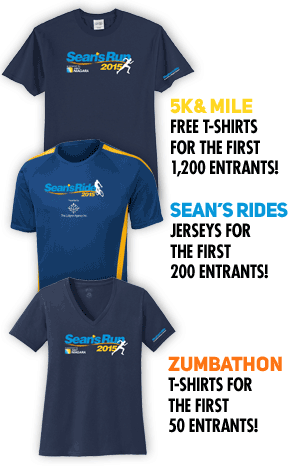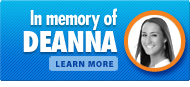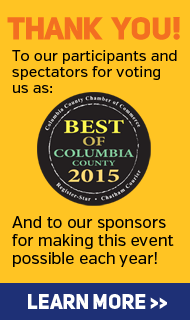 ---
---

See comments from our Facebook page >>