50-Mile Half Fondo | 20-Mile Mini Fondo | 10-Mile Intro Fondo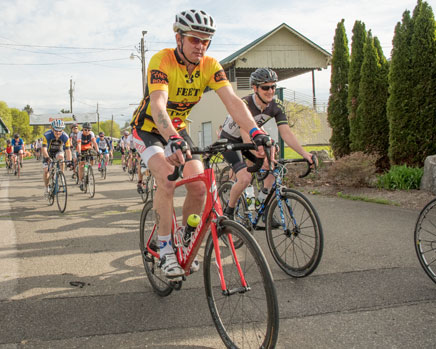 Our Presenting Sponsor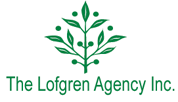 Our 50-Mile Half Fondo Sponsor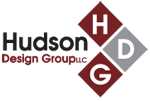 Our 20-Mile Sponsor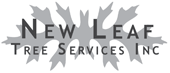 Our 10-Mile Intro Fondo Sponsor

Our Ride Sponsors
Elle & Rhys French
Dr Bill Primomo, DDS, Albany
Our Daily Bread, Chatham
Old Chatham Country Store & Cafe´
Primo Mobile DJs, Amsterdam
Bob Pinkowski & Kim Chrysler, Hudson
Velo Domestique Bicycle Shop, Chatham
Head Hunter Family Haircutters, Hudson, Copake
Amenities and Giveaways
Gran Fondo-style timed rides – not a race
Scenic routes
Well-marked routes – you won't get lost
SAG support on routes
The first 250 registrants receive a commemorative t-shirt
Expanded food court refreshments at finish line party
3 rest stops in 50-mile ride, 1 rest stop in 20-mile ride
Saturday, April 28

50 Mile Half Fondo - ages 18 and over
Maps: MapMyRide
Directions: Cue Sheet

Timed Ride – but not a race. Our all new scenic route meanders through Columbia County's Hunt Country with 2,500 feet of climbing and views of the Berkshire and Catskill Mountains.

7:30 AM

Chatham Fairgrounds, 172 Hudson St, Chatham — Welcome Desk Opens, Last Chance Walk-In registration, Check In, Get Instructions and pick up our special after-ride t-shirt and 2017 event commemorative badge. (for first 250 Bike Ride registrants)

8:30 AM

Ride Departs Chatham Fairgrounds

12:00 Noon - 1:00 PM
Finish at Chatham High School, refreshments

20 Mile Mini Fondo - ages 13 and over
Maps: MapMyRide
Directions: 2017 Cue Sheet

Timed Ride – but not a race. Our all new route includes rolling, bucolic country roads with a rest stop in the picturesque hamlet of Old Chatham.

9:00 AM

Chatham Fairgrounds, 172 Hudson St, Chatham — Welcome Desk Opens, Last Chance Walk-In registration, Check In, Get Instructions and pick up our special after-ride t-shirt and 2017 event commemorative badge. (for first 250 Bike Ride registrants)

10:00 AM
Ride Departs Chatham Fairgrounds
12:00 Noon to 1:00 PM
Finish at Chatham High School, refreshments

10 Mile Intro Fondo - ages 13 and over
Maps: MapMyRide
Directions: 2017 Cue Sheet

Timed Ride – but not a race. This year's 10-mile route is an easy and fun pedal and a great introduction to Gran Fondo riding.

9:30 AM

Chatham Fairgrounds, 172 Hudson St, Chatham — Welcome Desk Opens, Last Chance Walk-In registration, Check In, Get Instructions, pick up our special after-ride t-shirt and 2017 event commemorative badge. (for first 250 Bike Ride registrants)

10:30 AM
Ride Departs Chatham Fairgrounds
12:00 Noon to 1:00 PM
Finish at Chatham High School, refreshments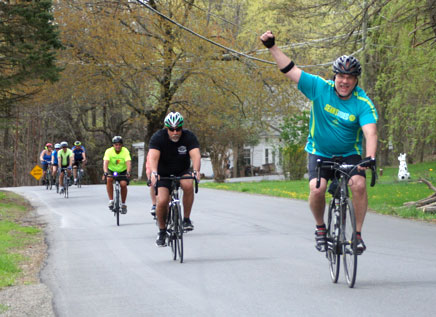 The Details
Entrant Giveaway
First 250 entrants in the Bike Rides are guaranteed to receive a special Sean's Ride t-shirt, and commemorative badge.
Entry Fee
$30 before 4/1, $35from 4/1 to 4/24, $40 from 4/25 to 4/28. Register here >>
Post Ride Refreshments
Beginning at 11 AM, an assortment of light refreshments to re-fuel will be waiting at the finish for all entrants. Refreshment tent closes 1:00 PM
The Start & Finish
All rides begin at the Chatham Fairgrounds near the Rte. 66 entrance to the Fairgrounds. (Hudson Ave. – near Price Chopper) Both rides finish at Chatham High School, 3 blocks from the fairgrounds.
Overview
Planned with guidance by: League of American Bicyclists
Gran Fondo-style rides: Each cyclist will be individually times using chip technology. All levels of riders invited.
Not a Race: These are self-paced non-competitive rides. All roads will be open to traffic. Bicyclists must obey all traffic laws. Roads are not closed.
Must be 13 or over to participate in 10 or 20-mile rides, and 18 or over for 50-mile ride.
Nice Tour — The 50 Mile Half Fondo : With 3,000 feet of climbing, this scenic route meanders through Columbia County's Hunt Country and historic hamlets and villages. Views of Berkshire and Catskill mountains. SAG support will be offered for 4 hours and a great spread of refreshments will be available from 11 AM to 1 PM at the finish. For riders 18 and over.
Easy 20 — The 20-Mini Fondo: The 20-mile ride includes rolling, bucolic country roads with a rest stop in the center of the picturesque hamlet of Old Chatham. Rest stop at the mid point, SAG support for 2.5 hours and a great spread of refreshments available from 11 AM to 1 PM at the finish. For riders 13 and over.
Casual 10 — The 10-Mile Intro Fondo: For those not ready for the longer rides, this is an easy and fun pedal. A great spread of refreshments available from 11 AM to 1 PM at the finish. For riders 13 and over.
Prohibited: No tow-behind carts.
Rest Stops: There are 3 rest stops on the 50 Mile course and 1 rest stop on the 20 Mile course. Bathrooms and refreshments will be available at the rest stops. No rest stops are available on the 10 mile course.
Obey the Law: Route is open to traffic, so participants must obey all traffic laws.
You won't get lost: The course will be clearly marked and have provided cue sheets and maps on our website.
We'll be there to help: SAG support will be available on courses until 12:30 PM.
Safety First: Helmets must be on your head and strapped while riding — no exceptions. No headphones while riding!
Stay in Touch: Bring your cell phone on the ride.
Share the road: Never ride more than 2 abreast
Raining? Unless there is lightning, the rides will go on as planned. There are no refunds of registration fees for inclement weather or in the case of cancellation due to weather. Check this website or our facebook page for weather releated updates.

Park the Car: Parking is at the Chatham Fairgrounds, near the Rte. 66 entrance to the Fairgrounds. (Hudson Ave. – next to Price Chopper)
The Finish: Ride finishes at Chatham High School, about 3 blocks from the Fairgrounds. Refreshments will be waiting, 11 AM – 1:00 PM.
Extra Contributions – Where does the money go?
Money raised during Sean's Run Weekend is contributed to fund programs implemented by schools, youth organizations, MADD and RID that combat underage drinking, impaired driving and teens' lax use of seatbelts. Also, Sean's Run Weekend funds scholarships going to deserving seniors from across the region. Thanks to the generosity of our sponsors and participants, Sean's Run Weekend has contributed over $183,571 since 2002.
---
Bicycle Laws
The traffic laws consider cyclists the same as vehicle operators, and give them the same rights and duties as other drivers.
Know and obey all traffic laws: The golden rule of bicycling in a group is Be Predictable!


Stay right: Ride in the right portion of the rightmost lane in the direction you are traveling and leave at least four feet between your handlebars and parked cars or other hazards such as other riders. You may move left when passing slower vehicles or preparing for a left turn.


Obey all traffic signs and signals: Avoid "following the leader" through traffic signs and signals; you are required to obey all traffic signs and signals, including stopping at red lights and stop signs.


Look & signal before you move: Always scan behind you before changing lanes or making turns. A continuous arm signal is required prior to a turn or lane change (unless arm is needed to control the bike) and while stopped waiting to turn.


Two at a time: Ride no more than two abreast and do not impede traffic.
Helmet Smart
Head injuries are a special concern for cyclists. Even falling at a slow rate of speed can cause a serious head injury.
Helmets must be on your head and strapped while riding — no exceptions.
The Basics of Riding in a Group
Group riding takes practice. Riding with other cyclists all around you may cause you to feel trapped. Relax. It is most important to create your own safety zone. This may vary depending on the speed and ability level of the people you are with, so be flexible. Let others know of your anxiety— they may also be new at this.
Your responsibility in a pack includes:
Obey all traffic laws


Ride no more than 2 abreast


Be aware of others around you.


Communicate well in advance. Use gestures in combination with verbal commands.


Ride with your head up. Look down the road; not at the person in front of you.


Maintain control and speed of your bike, even going downhill.


Know your limits. Crashes can occur when inexperienced riders do not have bike-handling skills to make quick decisions in a pack.


Safety starts with you. Group mentality is not always safe. Expect to stop at all redlights and stop signs—it is the law!


Each cyclist is responsible for verifying that the intersection is clear.


Adjust your safety zone to fit the conditions of the road, weather and traffic.


Always plan an escape route.


Never overlap your wheels with another cyclist.


Do not use aerobars in a pack.


Be aware of how weather will affect your bike.


Riding in wet conditions requires slower speeds and greater breaking distances.


Be respectful of other riders. Help others when needed.
Hydration and Medical Assistance
Knowing how to optimize your fluid intake is critical to successfully completing a
Bike Ride.
One bottle per hour: The rule of thumb is to drink one bottle per hour and supplement with sports drinks at least every third or fourth hour. If you find that you experience extreme fatigue, the inability to recover your energy, or frequent muscle cramps, seek assistance - you may have the early signs of dehydration. Call 911.


Seeking medical assistance: If you find that you experience weight gain/bloating with progressive symptoms such as swollen hands and feet, confusion, throbbing headache, dizziness or nausea, please seek assistance. Call 911.
"ABC Quick Check"
All cyclists are responsible for their riding equipment, so before the ride check your equipment. Small adjustments can make a significant difference in your experience. The "ABC Quick Check" is an overall, yet brief bicycle safety check.
A is for Air
Check your wheels for worn tires, loose spokes, warped rims
and tires for proper inflation.
Check your handlebar for looseness at the headset and stem.
B is for Brakes
Check brakes for function, cable tightness, worn pads, frayed cables, and alignment of the pads with the rims.
C is for Cranks, Chain and Cassette
Check your pedals and cranks for tightness.


Check for chain looseness and bad links; clean regularly. Lubricate with bicycle chain lube.


Check the derailleur for worn cogs and adjustment. Check that your gears change smoothly.
Quick is for Quick releases
Check to ensure that the wheels are clamped securely in the drop-outs before each ride.
Check
Check your helmet for cracks and make sure it fits properly.


Check your shoes for tight cleats and straps and buckles in good repair.

Make sure your bicycle saddle is the right height and the bolt is tight.
---
Preparing for the Ride
(information copied from the BikeNewYork.org website)
Get ready for Sean'sRides with two months of preparation – beginning early March.
1.) GET THE GEAR
First Step - Get a bike. Start out with equipment appropriate for 20 or 50 road miles: a multi-gear bike with relatively smooth tires is best. Hybrid or road bikes are generally lighter than mountain bikes and cruisers, reducing the amount of extra weight you'll have to power through our lovely courses. If you already have a mountain bike, consider swapping out the knobby tires for a less bulky set. Remember that bikes are like shoes; there's a specific size that works for you.
Next – Get a Helmet. If you don't have a helmet yet, get one now– they're required for Sean's Ride. Make sure to fit your helmet properly.
Get your bike up to speed. You should have your bike tuned up once or twice annually, and definitely a month or two prior to Sean's Ride. While at your local bike shop, outfit your bike with other basics that will improve the ride: a water bottle and water-bottle cage; a spare tube, tire levers, and a patch kit in case of a flat tire; a multi-tool for various adjustments; and a small saddle bag to store all of these goodies.
Get your seat height right. Saddle height can make or break your cycling experience (and your knees). While at the bike shop, have an employee help you figure out your proper seat height and make adjustments.
Get your bike in good shape. Always be sure to keep your tires fully inflated and your chain running smoothly. A standing floor pump and chain lube will help you here–they are essential at-home equipment for all bike owners. As you train, always perform an ABC Quick Check before you hit the road.
2.) PREPARE YOUR BODY

Now that you have the gear, you're ready to focus on your body. While exercise is known to be good for you, anyone new to physical activity or who has taken a long break should consult a physician before pedaling into a training plan.
If you're new to the world of exercise, start at the beginning. In early March you should be sure that you're following the CDC's physical activity recommendations: 150 minutes of moderate activity (like brisk walking) or 75 minutes of intense activity (like running) each week. Try to reach these target times in manageable chunks throughout the week, not all in one go. A varied workout routine is more likely to keep you interested and on track.
Make a date with your bike each weekend. Check off 60 of those required activity minutes by riding for an hour one Saturday or Sunday early in March. For company, check out rides offered by Mohawk Hudson Cycling Club. http://webmhcc.org/rn/modules.php?name=Ride_Calendar
Ride a bit more the next weekend and the week after that. This is when you should be experimenting with padded cycling shorts and gloves, eye-wear, and stiff-soled cycling shoes. All of these can make your ride a much more pleasant experience, but they take some getting used to.
Step it up a notch. By April, your workouts should increase to at least an hour once a week and 30 to 45 minutes twice a week. At this point you should be cycling (outdoors if possible) once during the workweek. Your weekend rides should also gradually increase to the point where you have gone at least the distance you plan to ride in Sean's Ride – either 20 or 50 miles. We don't recommend that you use Sean's Ride as you first attempt at these distances. You should be comfortable switching gears while you're riding and maintaining a smooth rhythm as you pedal. Come Sean's Ride and 20 or maybe 50 miles will seem like a piece of cake.
Ride your bike as often as you can. Get comfortable avoiding road hazards, riding in cool conditions, and riding in groups. One way to easily sneak this into your schedule is by biking to and from work whenever you can.
Eat before you're hungry.Energy bars are great for when you need to replenish calories in a pinch during a long ride, but as you train for Sean's Ride in short spurts, regular food like fruit, nuts, and/or cookies should fit the bill. If you prefer to use bars or gels, be sure to try them (in their various forms and flavors) in advance of the Sean's Ride while you're training. Know that water and Gator Aid will be at our rest stops during Sean's Ride.
Drink before you're thirsty. For every hour you ride, try to consume anywhere from a half to a full bottle of water or sports drink. While cruising along the Sean's Ride routes it's easy to get swept up in the excitement of the day, and late April is typically not so warm that you notice yourself sweating. Drink more water than you typically do during the 24 hours leading up to Sean's Ride. Don't worry; toilets are available at the rest stops!
3.) PREPARE FOR A GREAT DAY

Your 2 months of preparation will all come down to the last weekend in April
Fuel up. Eat a well-balanced dinner that includes complex carbohydrates (think whole-wheat pasta, rice, bread, carrots, and fruits) and some protein (think fish, lean meats, poultry, dairy, and legumes) the night before Sean's Ride. For breakfast, go for a bagel or low-fat yogurt instead of a greasy meal that might weigh you down all day. Don't forget to drink water.
Rest up. Sleep well the night before Sean's Ride. You'll most likely have an early morning on Ride day so prepare your bike and equipment in advance.
Layer up. Plan for a chilly start. Bring a thin hat that fits under your helmet, gloves, and a water-repellent outer layer that into your saddle bag or back pack for once you warm up.
Reflect. As you and your fellow Sean's Ride participants wait for that starting horn to blow, reflect on how far you've come since registering for Sean's Ride. Think of this as your celebration ride–and enjoy!