Sean's Run Zumbathon®
Saturday, April 28, 10 AM – 12 Noon –
Chatham Elementary School Gymnasium

Sponsored by DELLS' Plumbing,
Heating & A/C Service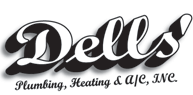 For ages 13 and over. The popular 2-hour, non-stop Zumba Fitness® Party will be held on Saturday, from 10 AM to 12 Noon at the Chatham MED Elementary School gymnasium, Woodbridge Avenue, Chatham, NY.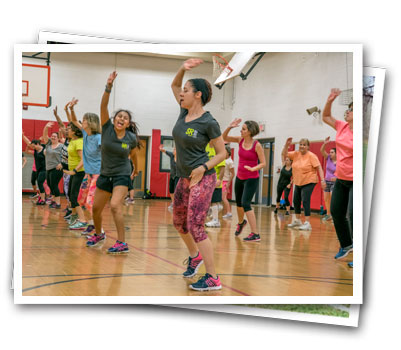 The first 60 participants to register in the Zumbathon® will receive a special Sean's Run Weekend workout shirt, perfect for Zumba exercise.
The registration fee entitles participants to all the fun of this ever popular component of a weekend of activities that comprises Sean's Run Weekend.
In addition to the Zumbathon, Saturday events include 10-, 20- & 50-mile Bike Rides and Jaime's Race for People with Special Needs.
On Sunday over 1,400 runners and walkers of all ages are anticipated in the 5K and Meghan's Mile.
To be part of Sean's Run Zumbathon®, participants can register on-line at SeansRun.com or print a mail-in registration form at the website. . Last chance registration and check in start at 9:00 AM at the MED gym before the Zumbathon.
Refreshments will be offered during and at the conclusion of the Zumbathon.
Local licensed Zumba® instructor Jocelyn Morse is donating her time to lead the fun at this fund raiser. Plus, three additional Zumba® Instructors will be volunteering to make this an extra-special event: Mary Carey, Theresa Ross, Donna Bervy. Jackie Coon-Hutson and Ida Drake.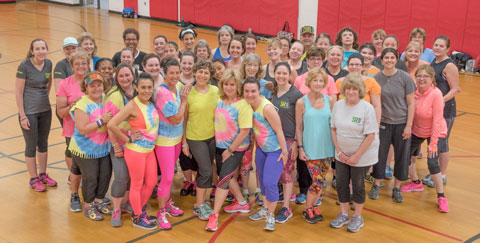 All money raised at Sean's Run is used to provide grants to schools and youth groups to combat the problems of underage drinking, impaired driving and lax use of seatbelts by teenagers. Nearly 2/3 of young people who perish in car crashes were not using seatbelts. Nearly 1/3 of all underage car crashes involve alcohol.
Zumba® is the exhilarating, effective, easy-to-follow, Latin-inspired, calorie-burning dance fitness-party™ that's moving millions of people toward joy and health.
Zumba Fitness® is the only Latin-inspired dance-fitness program that blends red-hot international music, created by Grammy Award-winning producers, and contagious steps to form a "fitness-party" that is downright addictive.

Since its inception in 2001, the Zumba® program has grown to become the world's largest – and most successful – dance-fitness program with more than 12 million people of all shapes, sizes and ages taking weekly Zumba® classes in over 110,000 locations across more than 125 countries.