Click to visit our 2015 sponsors and learn about sponsorship
---
2015 Event Program
Participant's Guide to our Event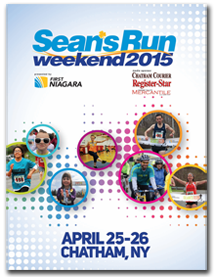 Information about all the
activities of Sean's Run


Click Here
---
Take a look at our
2015 Event Brochure!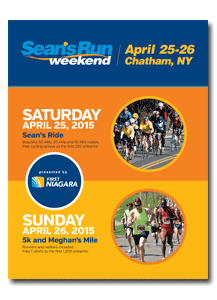 ---

---


Contributions that were added to entry fees by participants and donations from others were used to support our grants totaling $7,000 to youth groups & schools to combat underage drinking, impaired driving and teens' lax use of seat belts. Plus this year we awarded scholarships totaling $4,000 to 6 deserving seniors from the region. That's $11,000 given away in 2014 thanks to the generosity of many.

Click here to see our list of 2014 contributors
Overview — Sean's Run Weekend 2015
We are proud to report that Sean's Run Weekend has been voted Columbia County's Best Community Event-Spring by our participants, spectators, supporters and sponsors in a contest by the Columbia County Chamber of Commerce and the Register Star and Chatham Courier newspapers.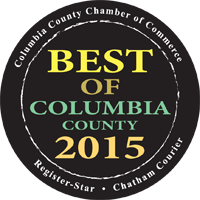 1,493 registrants enjoyed the 14th edition of Sean's Run Weekend which kicked off with Sean's Ride on Saturday, April 25th. 196 Bicyclists of all abilities were registered and enjoyed the fun and amenities of the area's premier early-spring supported ride with 50-mile, 20-mile and 10-mile scenic routes. GranFondo.com posted an outstanding review by participant Greg MacConnell. Saturday also featureed the Zumbathon® and Super Saturday Sean's Run for Special Needs Kids.
Our flagship event, the ever popular Sean's Run 5K and Meghan's Mile went off on Sunday, April 26th. With 1,220 runners and walkers, this classic foot race and community walk has grown into one of the biggest 5Ks in the region. New 5K records were set at both ends of the age groupings: 12 and Under Female - Jenna-Marie Morin, 12, from Troy ran in 22:25. 80 and Over Male – Richard Eckardt, 81, from Albany broke his own record finishing in 40:36.
Before the run, the World Championship Battle of the Belts was contested – a fun interscholastic competition to increase use of seatbelts by teenagers. Also, the winners of our Scholarships and the schools and youth groups that were awarded our grants to implement programs that combat underage drinking, impaired driving and lax use of seatbelts were introduced.
We dedicated the 2015 Sean's Run Weekend to Max Richard Kelly, a very popular outstanding student and athlete at Columbia Greene Community College, who was killed as a passenger in a car crash on December 31, 2012. His 19-year old buddy, the driver, was intoxicated.
---
2015 Event T-Shirts
Take a look at our 2015 shirts and jerseys!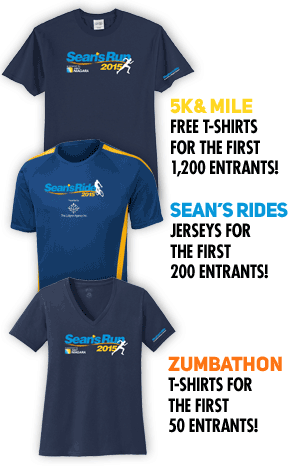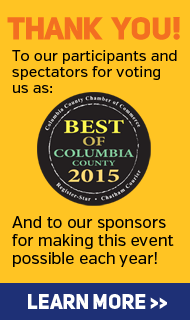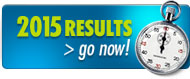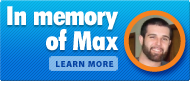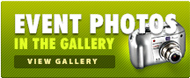 ---
---

Comments from our Facebook page:
Carmen B - This Event was completely Wonderful (:
Tom W - Another wonderful Sean's Run with a great turn out!
Sean T - Sean's Run is easily one of the best 5K races in the greater Capital Region. And let's hear it for the Chobani yogurt at the finish! Best refreshments of any local running event!
Heather C - That was the most fun I've had at a race so far. So glad I was able to get there to be amongst this celebration. Thank you so much! :)
Sandy K - My whole family did Sean's Run this year! The three youngest did the Meghan's Mile, they were very excited! Can't wait until next years!
Ralph S -To all involved with Sean's Run - thank you for recognizing our son Robert, a person with special needs, at the awards ceremony for his achievement in the 5K. When we got back in the car, he was thrilled with joy!
Linnea V - Sean's Run is a party with a heart. Hats off to the organizers and all the volunteers.

See more comments here