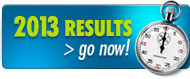 ---
2013 Event Program
Participant's Guide to our Event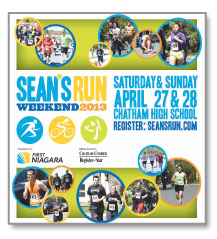 Information about all the
activities of Sean's Run


Click Here
---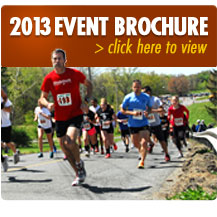 ---
2012 Annual Report
Learn about our growing event!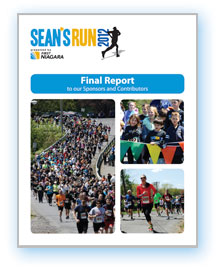 1,375 entrants felt the spirit!
Most Sponsors ever!


Click here to view PDF
---


Contributions that were added to entry fees by participants and donations from others were used to support our grants totaling $8,500 to youth groups & schools to combat underage drinking, impaired driving and teens' lax use of seat belts. Plus this year we awarded scholarships totaling $4,000 to 6 deserving seniors from the region. That's $12,500 given away in 2012 thanks to the generosity of many.

Click here to see our list of 2012 contributors
---
Sean's Run Weekend
April 27 & 28, 2013
Chatham, NY
Sean's Run Weekend 2013 – the most participants ever! 1,618 people registered to participate in one or both days under perfect weather conditions of blue skies and 70 degree temperatures.

On Sunday the 5K and Meghan's Mile saw the most finishers in the event's 12-year history. Matthew Forys of New York City, age 27, tied his course record of 15:18 set in 2008 and became the 2nd runner to win the race three times. Chelsea Benson of Hudson, NY, age 30, won the women's division with a time of 19:22.

5K records were set in four age groups including 80 and Over Women: Anny Stockman, 80, Rensselaer, 35:31. 60-69 Women: Judy Phelps, 62, Malta, 22:37. 50-59 Women: Linnea Van Tassel, 52, Chatham, 20:50. 13-15 Males: Kaushik Pilar, 15, Latham, 17:16.

Overall winners of Meghan's Mile were Riley Werner, 12, Valatie, 6:44 and Louis Warner, 9, Kinderhook, 6:56.

The 5K began after a remembrance of the victims of the Boston Marathon terrorist bombings. Runners and walkers in the 5K and Meghan's Mile were treated to a spread of nutritional foods and drinks after crossing the finish line.

The World Championship Battle of the Belts contested on Sunday was won the team Violation 12.19 from Mohonasen High School, Schenectady County. The Junior High Division was won by the Bucklin' Bunnies from Chatham MS. 13 schools from across the region brought teams to compete in the annual seatbelt bucking competition.

The first-ever Sean's Run Bike Rides on Saturday attracted 220 bicyclists. Half chose a scenic 50-mile route which included country roads, village and city streets and lovely countryside vistas. The others opted for the 20-mile ride featuring an out-and-back course. Both rides included a lively rest stop at the Mellenville Firehouse with a variety of treats and a finish line refreshment tent featuring both hot and cold foods and drinks.

The second Sean's Run Zumbathon, a 2-hour non-stop fitness party, held Saturday in the Chatham elementary school gym with 75 participants. Six Zumba instructors volunteered to keep the party going and a volunteer DJ made sure the music never stopped. Refreshments were served at the conclusion of the Zumbathon.

Saturday's activities concluded with the 4th running of our Super Saturday Run for Special Needs Kids. 25 kids of all ages with intellectual and developmental disabilities enjoyed all the amenities of Sean's Run including a run that concluded under the Sean's Run finish line banner, t-shirt, medals and refreshments.

The 13th Sean's Run is already in the planning for April 26 & 27, 2014.
---

Comments from our
Facebook page:
Carmen B - This Event was completely Wonderful (:
Tom W - Another wonderful Sean's Run with a great turn out!
Sean T - Sean's Run is easily one of the best 5K races in the greater Capital Region. And let's hear it for the Chobani yogurt at the finish! Best refreshments of any local running event!
Heather C - That was the most fun I've had at a race so far. So glad I was able to get there to be amongst this celebration. Thank you so much! :)
Sandy K - My whole family did Sean's Run this year! The three youngest did the Meghan's Mile, they were very excited! Can't wait until next years!
Ralph S -To all involved with Sean's Run - thank you for recognizing our son Robert, a person with special needs, at the awards ceremony for his achievement in the 5K. When we got back in the car, he was thrilled with joy!
Linnea V - Sean's Run is a party with a heart. Hats off to the organizers and all the volunteers.

See more comments here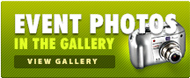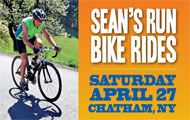 Click to visit our 2013 sponsors and learn about sponsorship
---
---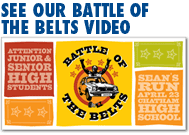 ---
2013 Event T-Shirt